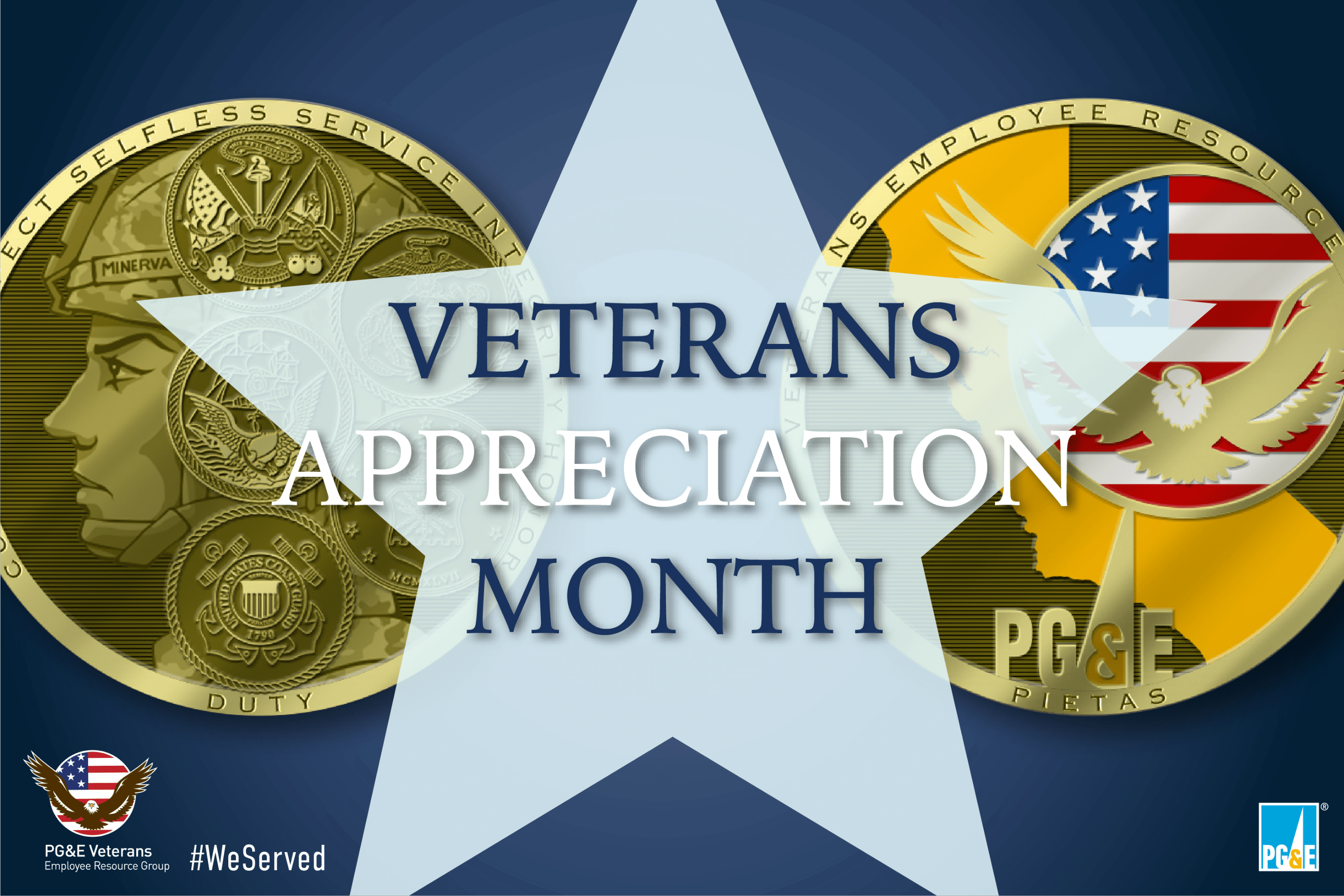 How the Service Has Been a Part of My Life
Celebrating Veterans Appreciation Month
By Paula Gerfen, Senior Vice President and Chief Nuclear Officer
As a veteran of the U.S. Air Force and someone who proudly works alongside so many at PG&E who've served in the military, it's personally important to recognize all who have served as we mark Veterans Day this week and Veterans Appreciation Month throughout November.
My dad was a career Army officer, and I saw how service, teamwork and mission mattered to him. When I decided to enlist, I considered all the branches of the military.
I developed what I'll characterize as a healthy respect for sharks as a 10-year-old when the movie "Jaws" was filmed about 20 miles away from my hometown, so that took the Navy out of the picture for me. I chose to enlist in the Air Force, and I intended to learn all about cryptography. 
Life has a funny way of working itself out.
I took an aptitude test and instead of cryptography, it pointed me toward instrumentation and control work, which is how I wound up working on B-52 bombers and KC-135 tankers as part of the Strategic Air Command. This was during the Cold War, and those bombers were the tip of the spear, loaded with nuclear weapons as part of our nation's mission to deter the Soviet Union.  
In the military, I learned the value of doing things safely and correctly the first time. Working with a team, it was my job to ensure the planes stationed at Mather Air Force Base near Sacramento were in top shape and ready to fly safely at a moment's notice.
After each flight, we'd meet with the flight crews to debrief on what worked well and what didn't, so we could make immediate adjustments and continually improve. Those aircrews and their families counted on the planes to fly safely and reliably. If I were to perform any of my maintenance tasks incorrectly, we could've lost a plane and its crew.
That reality kept me focused on performing each task carefully and correctly—the first time. I've carried that same sense of mission, service and work ethic into my PG&E career.
Today, I'm focused on nuclear megawatts vs. megatons, but the lessons and focus I learned in the military made me into the person I am today.
While I respect and honor my fellow veterans every day, Veterans Appreciation Month is a special opportunity for all of us to take time to recognize the service of the people of the Armed Forces, past and present. We're grateful for their sacrifices to preserve, protect and defend our nation.  
Veterans have always been an important part of the PG&E workforce. Since 1905, our veteran coworkers have defended and served our country through 10 major war periods. This year, I'm proud to say we've received the highest level of recognition from the Department of Labor for being a military-friendly employer: the platinum level Hire Vets Medallion Award.
I'm also proud that our "1,000 Careers Project," which set a goal in 2015 of hiring 1,000 veterans to PG&E careers by 2023, reached its mark one year ahead of schedule by hiring 1,309. One of the reasons for that success is our nationally recognized PowerPathway training program, which has graduated more than 1,300 people, 47% of those military veterans, since its inception in 2008.
And to help veterans feel welcomed and supported at PG&E, we have a Veterans Employee Resource Group, which has more than 780 members across our service area.
Serving this nation meant a lot to me, and I consider it a privilege to work with so many of you who also served. I recognize and salute you.
---