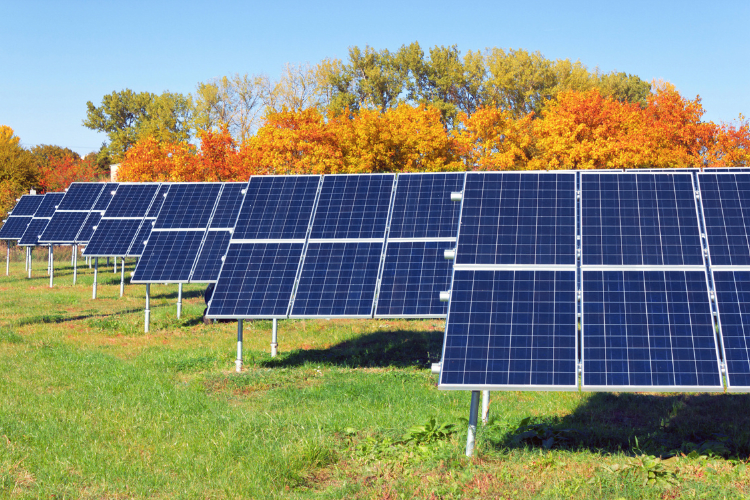 Improved Application Process Streamlines Interconnection of New Distributed Energy Resources for PG&E Customers
By Paul Doherty
The application process for PG&E customers looking to interconnect new, electric generation resources such as rooftop solar and battery energy storage to the distribution grid just got a whole lot better.
Working with platform-as-a-service and cloud analytics company GridUnity, PG&E recently added several new features to its new Your Projects electric generation interconnection application system that improve the user experience, provide deeper data insights, and help interconnection customers make informed decisions on where to locate and how to size their distributed energy resource (DER) projects.
"These new and improved features now give our customers a direct line-of-sight into grid data and real-time project status, making it simpler and more intuitive for applicants to take action and move projects forward," said Joe Bentley, senior vice president, electric engineering, PG&E. "We're providing deeper data and greater transparency for our customers to make the most informed decisions that help bring right-sized renewable energy resources onto the grid in the right places. Ultimately that maximizes the use of our customer-funded infrastructure, significantly contributes to system reliability, and helps California reach its goal of net zero carbon emissions by 2045."
Updates to the application system include:
 The ability for customers to use a typical solar photovoltaic (PV) profile for their interconnection application, instead of using the device nameplate capacity, which may allow for interconnection of larger PV projects, potentially increasing the proliferation of renewable power onto PG&E's grid.
Consolidation of all generator interconnection applications and applications for service into one website including a refreshed dashboard with self-service abilities for customers to see project status down to the task level and any outstanding application issues.
The ability for customers to check the available feeder capacity at a specific location and to see real-time Integration Capacity Analysis data within the application portal enabling a more accurate, efficient, and transparent assessment for interconnecting renewable DERs.
Imported Integration Capacity Analysis values for Rule 21 projects over 30 kilowatts (kW).
Direct link to refreshed maps to help applicants find information on potential sites for DERs. The maps show hosting capacity and other information about PG&E's electric distribution grid (Integration Capacity Analysis Maps). PG&E is working to add hosting capacity map information directly within the application portal, which will be more convenient to use and further streamline the process for customers. 
Ability for applicants to apply for a combined load and generation interconnection for both single family homes and subdivisions.
Integrated electronic signature capabilities for all applications requiring Agreement & Authorization signatures.
These recent updates follow a refresh to the hosting capacity map in early 2020 which reflected a nearly 400% increase in posted integration capacity.
To learn more about PG&E's Electric Generation Interconnection application system and to find resources for a project, visit Interconnections/Renewables (pge.com).
To learn more about generating and selling unused power, visit Export Power (pge.com).