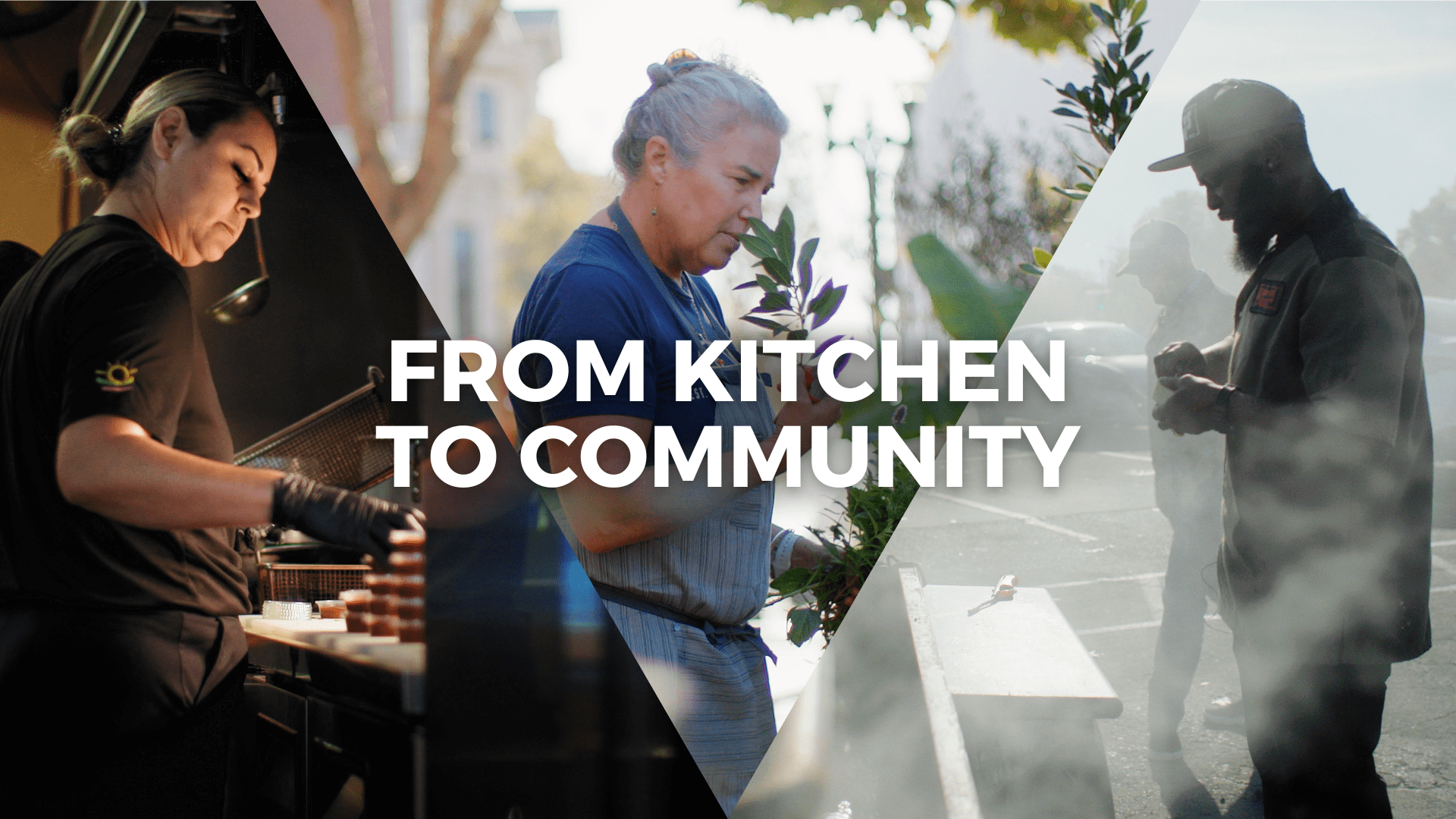 Video Series Highlights Indomitable Character of Local Restaurant Owners
In partnership with the California Restaurant Foundation
Daddy O's Smokehouse: Rancho Cordova, CA
OZ and Valencia Kamara know what it feels like to be thinking about their next meal, or in Valencia's words, to be "legit hungry." Therefore, it was not their plan to build a restaurant that would serve people across Sacramento. OZ was simply the best at smoking meat in their neighborhood. Word of mouth though turned birthday parties into large catering gigs. Before long, starting a restaurant didn't seem so crazy. So, they made the leap. The Kamaras found a place, bought industrial size kitchen equipment, and hired employees. Then the pandemic hit. This story shows how a family's bond, both to each other and their community, not only kept them afloat when all felt lost, but led them to thrive and tend to the needs of others in a way they never imagined.
The Cook and Her Farmer: Oakland, CA
Romney Steele grew up around Northern California food royalty, her grandfather having founded Big Sur's famous Nepenthe. Romney found herself running around the restaurant, meeting all kinds of interesting people. Romney's own vision for a restaurant was different though. She envisioned a community-grounded space more like a soup kitchen. Steven Day wanted a place where people who had never had an oyster could eat one. They created their vision in historic Oakland. Romney and Steven share their story of a unique partnership which started at an oyster farm between two people with a shared destiny and the path they forged together to change the lives of people across Oakland.
Las Mañanitas: Fresno, CA
When the pandemic hit, Anna Juarez worked 65 days straight, 18 hours a day to keep her restaurant, Las Mananitas, open to the people of Fresno, CA. Once her family committed to opening the restaurant and then witnessed how it also served as a source of community for so many, they knew they had no choice but to find a way, some way, any way, to keep it open. "We risked everything we had, everything we knew, everything we owned, we risked it all for this," said Anna. The story of Las Mañanitas is about loving what you do, building community through food, and when things look bleak, finding new sources of strength to continue on.
---
For more information on the California Restaurant Foundation, Restaurants Care, or the Restaurant Resilience Fund, visit restaurantscare.org. 
For more information on PG&E Small and Medium Business customer support visit pge.com/smbsupport.