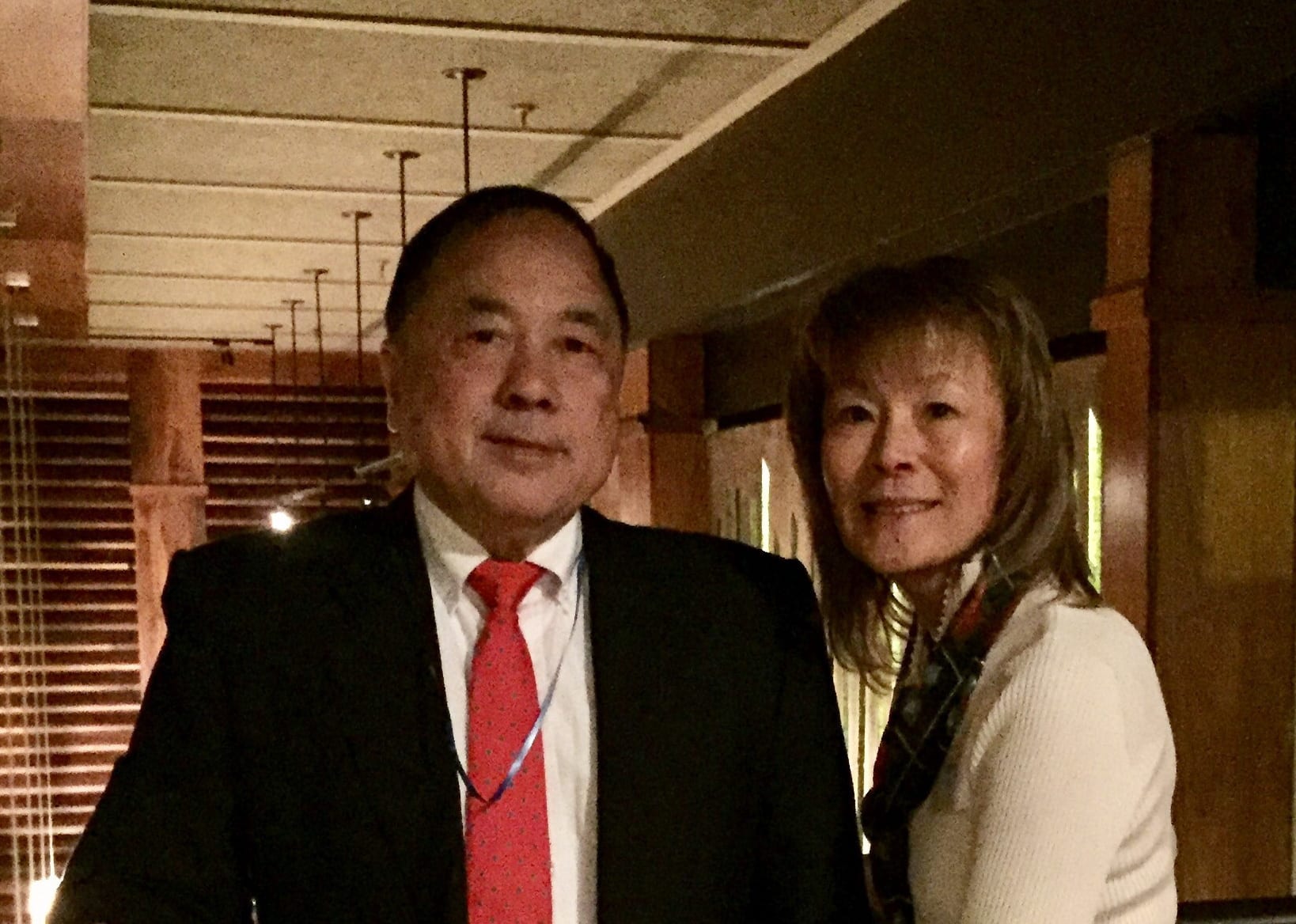 Diverse Supplier Snapshot: Helping PG&E Deliver for Its Hometowns, Behind the Scenes
(Pictured left to right: Bob Mah of Mah and Associates and his wife May.)
To serve the energy needs of Northern and Central California, PG&E requires the support of a broad network of diverse suppliers. Some often work under the radar of PG&E's customers, but their impact is significant – as is their role as economic engines in the hometowns PG&E serves.
San Francisco-based CPA firm Mah and Associates, LLP is one of those behind-the-scenes suppliers.
"Most of the time, we're in the background," said Audit Partner Yolanda Aquino, whose firm has performed various audits for PG&E over the years, including making sure the company provides accurate reports to its state regulator.
"They're diligent in their audits and help ensure that PG&E meets our regulatory requirements," said Lisa Laanisto, PG&E human resources senior director.
In turn, Mah and Associates plays an active role in Bay Area community events, including the annual Miss Chinatown Pageant, University of California Athletics, the San Francisco-Manila Sister City Committee, and the Distinguished Gentlemen's Ride, an annual event that raises funds and awareness for prostate cancer research and men's mental health.
Mah and Associates' auditing work includes the company's coworker retirement savings plans. They also perform subcontracting audits to ensure that PG&E's prime suppliers are paying diverse subcontractors accurately before the Supply Chain Responsibility team submits the Supplier Diversity Annual Report to the CPUC.
In 2022, PG&E's prime suppliers reported spending $818 million with diverse subcontractors. PG&E's Prime Supplier Program helps prime suppliers create their own supplier diversity programs and plans, set annual performance goals and accurately report their monthly diverse subcontracting. This spend helps prime suppliers and diverse subcontractors support PG&E's efforts while creating jobs and economic vitality in the communities served.