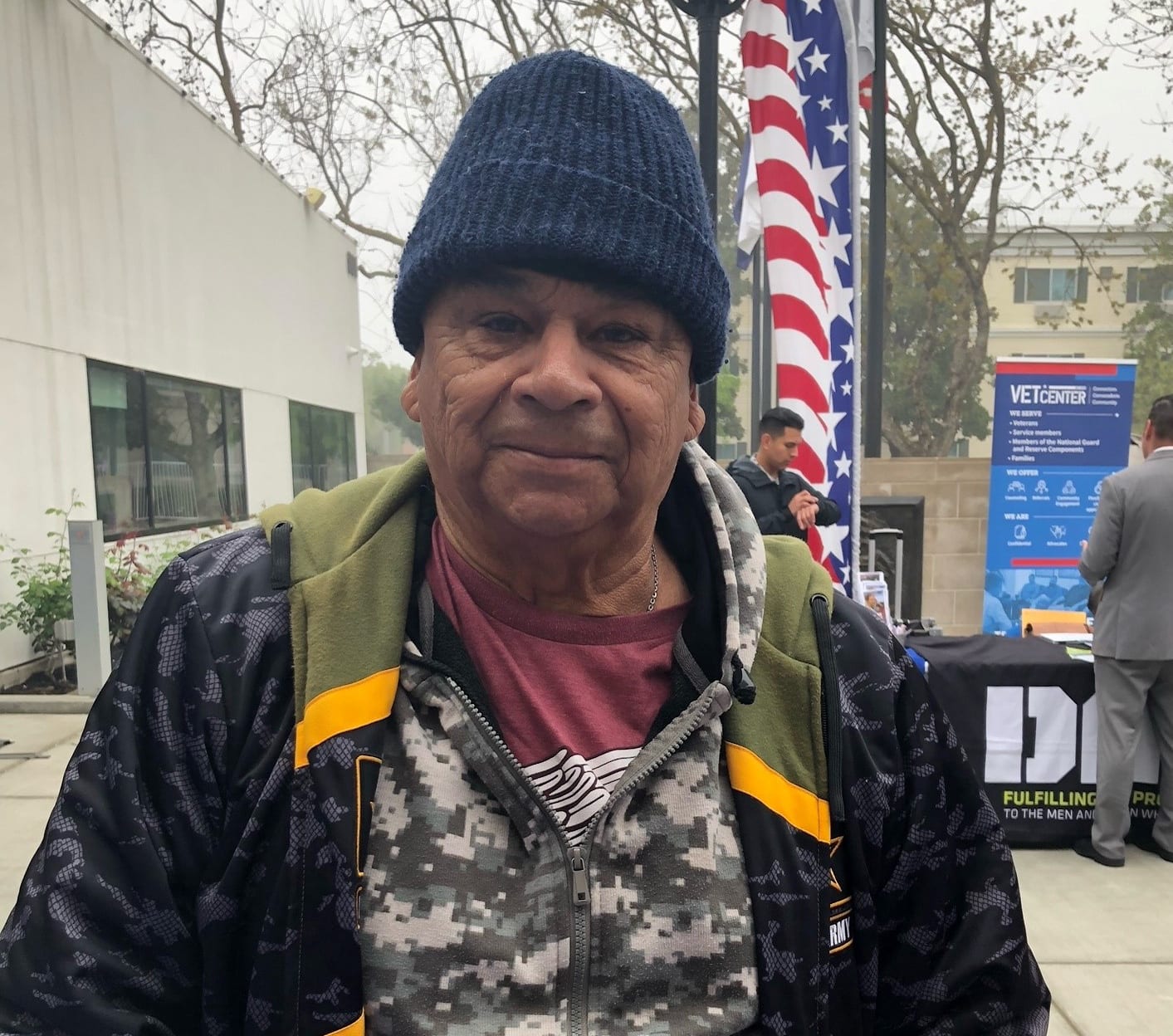 PG&E's Support of Veterans Is Greatly Appreciated by This Retiree and Vietnam Veteran
Editor's Note: Besides actively hiring veterans, PG&E's support of those who have served in the military is robust, ranging from the 800-member Veterans Employee Resource Group to the PowerPathway training program, which has graduated more than 1,300 people since 2008, 47% of them military veterans.
PG&E has also received the highest level of recognition, the HIRE Vets Gold Medallion, from the U.S. Department of Labor for being a military-friendly employer and for our "1,000 Careers Project," which set a target in 2015 of hiring 1,000 veterans to PG&E careers by 2023 and reached its goal one year early.
As the nation celebrates those who served on Veterans Day (Nov. 11), here's a story of a retiree who credits PG&E for helping him come to grips with some of what he experienced while in the Army.
When Bobby Garcia left Vietnam in May 1970, he knew what he was leaving behind but not what he would carry with him the rest of his life.
"I lost friends, and our base would be shelled, but I didn't know until later how some of those experiences would stick with me," he said.
Garcia joined PG&E in 1972 after two years at California State University Fresno, where he walked on as a baseball player shortly after his military service ended.
"My old neighbor Chester Sorenson talked me into applying for PG&E," he said. "I had been an equipment operator in the Army, and he knew I could make a career in that same job for PG&E. I enjoyed what I did, I liked the work and I liked the crews. It was a good life for me and my family."  
Garcia spent more than three decades at PG&E, retiring in 2005 as a Gas Operations equipment operator.
There were times, though, where his work for PG&E brought back memories of the war in Vietnam that would give him chills and keep him awake at night.
"I'd never heard of PTSD (Post Traumatic Stress Disorder) or how it could impact you," said Garcia. "But those memories would come back, and any trigger would be enough to make me feel like I was back there."  
As part of his duties in Vietnam, Garcia helped Graves Registration teams handle the remains of fallen soldiers. These experiences led to nightmares later in life that would reemerge when Garcia's work took him to accident scenes. Sometimes even driving heavy equipment would remind him of those terrible days.
It was made worse by a common theme for Vietnam veterans: a non-existent welcome home from a country at odds with a conflict few understood in a country few had heard of.
It wasn't until Garcia was sent to help with recovery efforts following the 1989 Loma Prieta earthquake that things began to change.
"When we got there to help it was like being in a parade, people lined up clapping, people thanking us," he said. "We knew what a difference we were making, and I won't lie, it felt good to be a part of it. It felt like a welcome home we missed out on."  
In retirement, Garcia remains passionate about his love for his country, his family, PG&E, his dog Buster Posey, and the San Francisco Giants. He also makes it a point to support other veterans any way he can.
"It makes me happy every time I meet a fellow veteran who works at PG&E," said Garcia. "I love the company's support of veterans and knowing that like me, they will do anything they can to help. I talk to other veterans about my PTSD, and how I've gotten help. I talk to them about my old job and how thankful I am."