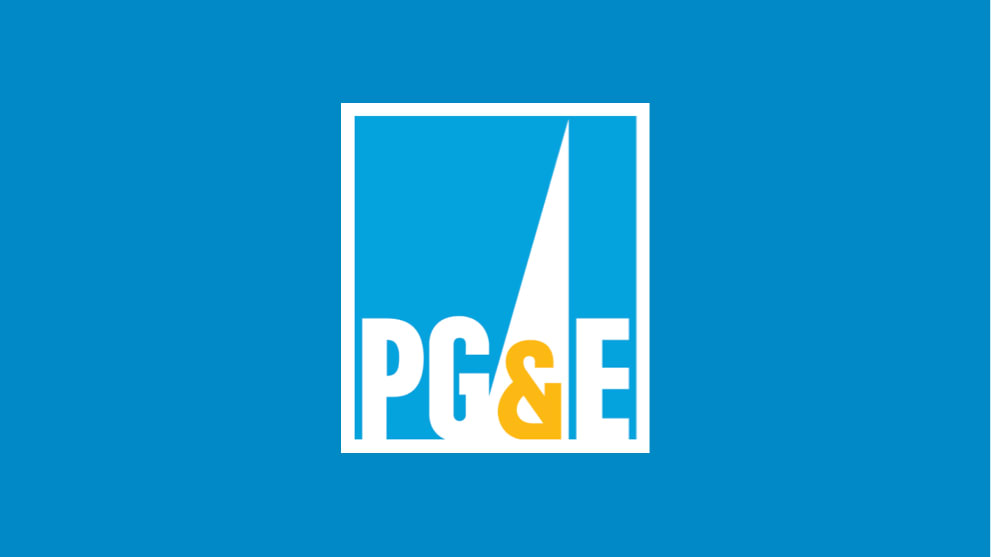 Hundreds of PG&E Coworkers Volunteer for Earth Day Events, Serving Our Planet
By PG&E Currents staff
From Folsom Powerhouse State Historic Park in Sacramento County to Montaña de Oro State Park along the coast in San Luis Obispo County, more than 200 PG&E coworkers volunteered their time digging, planting, picking up trash and more as they took part in nearly a dozen events during Earth Day — ahem, month — events in April.
Nate Vorapharuek, a PG&E terrestrial biologist who volunteered at China Camp State Park, said the parks were an important refuge for her during the height of the pandemic.
Most of the events were part of the California State Parks Foundation Earth Day Climate Action that took place on Saturdays throughout the month. The parks foundation organized the events for volunteers as well as corporate partners from local communities. PG&E has been a leading sponsor of the Earth Day events with the California State Parks Foundation.
This year marked a return to in-person volunteering following a two-year hiatus due to the pandemic, and many PG&E coworkers were excited to show up and get their hands dirty — including at a PG&E-only event at the Oakland Zoo.
Nate Vorapharuek, a PG&E terrestrial biologist, volunteered at China Camp State Park in Marin County on April 2. She saw it as an opportunity to join coworkers for a good cause, especially after working at home during the pandemic. She's worked at PG&E for about a year and hasn't had the chance to get to know many coworkers in person.
Shawna Crawford, a PG&E associate design engineer, brought her husband Darek and 9-year-old son Jaxson to Montaña de Oro State Park in San Luis Obispo County where they removed invasive plants.
For her, parks were a sanctuary during the pandemic and she wanted to do her part to help maintain them.
"When we were all cooped up at home, just being able to come out…and for your mental health, being able to enjoy the outdoors it's a great opportunity. And I saw a lot of parks near my house kind of didn't get maintained quite well, and so I feel like helping to create a safe space for people to be outside is really important," said Vorapharuek.
Aaron Johnson, PG&E Bay Area vice president, joined about 200 PG&E and community volunteers at Half Moon Bay in San Mateo County on April 9 and told the crowd how excited he was to be volunteering in person.
"Companies are just collections of people with a purpose, and that purpose for all the companies here is serving our hometowns," he said. "I don't think there's any better way to serve our communities than to be out here volunteering."
PG&E's Anthony Funk, a security solutions architect, helps with vegetation care at Half Moon Bay.
Shawna Crawford, a PG&E associate design engineer, brought her husband Darek and 9-year-old son Jaxson to Montaña de Oro State Park in San Luis Obispo County on April 23.
She lives in nearby Los Osos, comes to the park often and felt it important to help maintain its beauty.
"It's just a good thing to teach our son," said Crawford.
The family spent part of their day removing New Zealand spinach, a non-native species at the park, that is invasive to the cliffs. Pulling out invasive plants provides more room for native plants to grow.
Jodi Isaacs, a California State Parks scientist, explained how climate change has affected native habitat at the park.
"We have a large sandspit on the north part of Montana de Oro," she said. "Climate change with sea level rise…that is shrinking habitat."
PG&E EVP Jason Glickman (Engineering, Planning and Strategy) helps cleanup at Candlestick Park. He is also a California State Parks Foundation board member.
Back at China Camp State Park, Armando Quintero, director of the California State Parks system, said he'd been planning to work in his yard on that first Saturday in April but changed his mind when he heard about the park event just a few miles from his home.
He talked about the importance of parks, especially during the pandemic: "It's where everybody went for refuge."
"There's a very real social, physical and mental health value to these places," said Quintero.
He also stressed the importance of the volunteer efforts at the parks.
"From the very beginning, state parks could not have happened without partnerships," he said, crediting community preservation groups and companies like PG&E for their support.
"Really without the partnership of corporations and foundations and these nonprofits, these parks would not be what they are today, which is loved and used," said Quintero. "I think of this place as an extension of my home, and I hope that more people in California do feel that way about parks."
PG&E Central Valley Vice President Joshua Simes brought his wife Letha and adult children Savanna and Elijah to pitch in at Col. Allensworth State Historic Park in Tulare County on April 16. Two weeks later he joined a Beautify Fresno event, an initiative by Fresno Mayor Jerry Dyer to restore and cleanup neighborhoods.
PG&E volunteers at the Oakland Zoo take time out for a group photo.
Simes said prior to volunteering at Allensworth Park, he knew very little about its history as a township for Black families in the early 1900s founded by Col. Allen Allensworth. He said he was proud to be able to join with his family and coworkers to help clean and restore it.
For Simes, that meant cutting back brush with members of his family and other volunteers, moving lumber and more. They worked amid a backdrop of a dusty campground and modest dwellings that once served Allensworth residents.
Other volunteers cut tree limbs and filled potholes in the park's roadways.
"If we want our PG&E employees to continue to be here as generational employees, as this is a generational company, we've got to serve the planet," said Simes.
Email Currents at Currents@pge.com