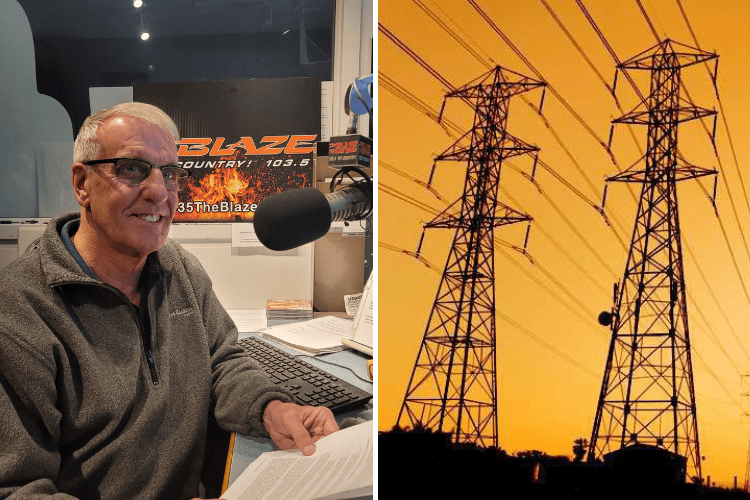 Chico Radio Network Rocks Out to Savings With Help From PG&E
By Belis Sly
For over 80 years, Deer Creek Broadcasting and Digital Interactive has been entertaining and informing the North Valley community with its network of radio stations, including The Blaze Hit Country 103.5!, Mix 95.1 Today's Lite Rock, KPAY News-Talk 93.9, KZAP 96.7 Classic Hits and KPAY Sports 1290/102.9.
That sort of staying power doesn't come automatically. Dino Corbin, general manager of Chico-based Deer Creek Broadcasting, is always on the lookout for innovative ways to lower operating costs. So when PG&E Small Business Engagement Team member Matt Torigian reached out to Corbin to let him know that the radio network could save significantly just by changing its electric rate plan, he quickly accepted. Using PG&E's Rate Comparison Tool, Torigian found that Deer Creek could save around $1,000 a month in energy costs, based on their existing usage levels — leading to nearly $12,000 in annual savings for the business.
"The fact that PG&E saved me money now means that I can continue to offer service to our communities without making cuts, especially when operating costs keep increasing. I greatly appreciate Matt and PG&E going the extra mile to proactively reach out with this savings opportunity and support the rate change for us. It made us a more resilient business," said Corbin.
"Our team mission is to provide resources and solutions to all our business customers so they can improve their bottom lines and sustain our communities," Torigian said. "As their operations change, ensuring business customers are on the best electric rate plan can help them save money. I am honored to support our customers and deliver for our hometowns."
With a recent outreach campaign this fall, the PG&E Small Business Engagement Team helped businesses save over $1.53 million by encouraging them to review rate plan options:
Here are the results of the fall small business savings campaign by region (September – November 2022):
Central Valley: $626,758
Bay Area: $401,321
South Bay & Central Coast: $243,402
North Valley & Sierra: $177,023
North Coast: $81,430
An analysis shows that there is a potential for up to $33.7 million in savings for small business customers collectively across PG&E's service area if they switched plans, and there are still around 51,000 small business customers who could save at least $100 annually by changing to a better rate plan for their business.
Business customers can try out the Rate Comparison Tool within their PG&E online account to see how much their business can save. To log in and compare rate plan options, visit www.pge.com/rateanalysis. 
(Pictured: Mike Wessels is the program director and hosts the morning show on 103.5 The Blaze, one of Deer Creek Broadcasting's radio stations. )