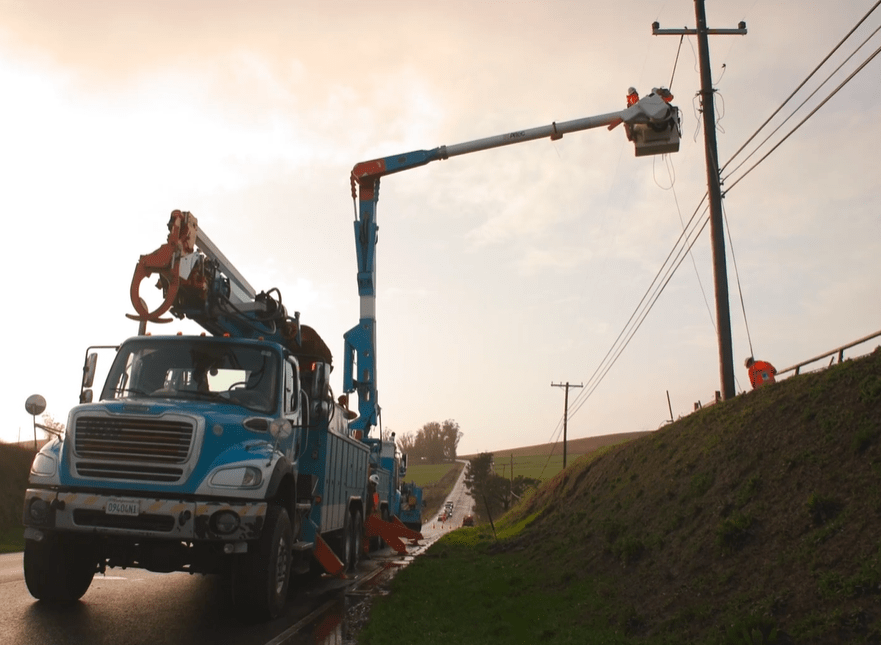 PG&E, The PG&E Corporation Foundation Committed to Supporting Customers, Communities Impacted by Severe Winter Storms
PG&E Currents
As Northern California continues recovering from a strong series of atmospheric river storms and prepares for the next round of weather systems lining up to hit Northern and Central California, nonprofit organizations are there to support. In 2022, PG&E and The PG&E Corporation Foundation (The Foundation) made charitable contributions totaling more than $2.3 million toward localized emergency services. The funding through its emergency preparedness relief program supports nonprofit organizations, agencies and tribes providing emergency relief and recovery to communities impacted by extreme weather year-round.
Charitable funding from both PG&E and The Foundation are focused on supporting at-risk individuals in impacted communities and residents most vulnerable to extreme weather.
PG&E and The Foundation contributed $1 million in relief and recovery efforts to communities impacted by emergencies including severe winter storms and wildfires, and an additional $1 million in support to food banks in counties and tribal communities throughout its service area. 
Additionally, PG&E contributed $300,000 to the American Red Cross for its disaster response programs. 
"The Red Cross sees responding to disasters as a team effort," said Hanna Malak, Regional CEO for the American Red Cross Northern California Coastal Region. "We are grateful for partners who stand by the Red Cross to deliver critical humanitarian assistance urgently when and where needed. Because of generous partners like PG&E who support Red Cross Disaster Relief, our teams can respond 24/7 365 days a year for communities across California facing storms, fires and disasters large and small."
The Red Cross is currently using a portion of this funding to support more than a dozen shelter locations providing relief to California residents impacted by this series of storms. As of Jan. 7, those shelters have provided hundreds of overnight stays, comfort, and resources to people in some of the hardest hit communities.  
PG&E storm response
As this severe storm activity continues to affect communities throughout its service area, PG&E public safety and customer service personnel are working with county emergency services officials to offer additional support to customers as necessary.
The series of early January winter storms has been one of the most powerful to hit PG&E's service area in years. The storms delivered heavy rain and high winds, with water levels rising in lakes, rivers, and creeks, resulting in localized flooding, landslides, and road closures. The brunt of the atmospheric river storm hit Wednesday, bringing wind gusts over 100 mph and as much as five inches of rain in some areas.
PG&E, contract and mutual aid crews have restored power to more than 1 million customers since the New Year's Eve storm event. More than 3,800 personnel are supporting storm response, and working to assess and repair storm damage and restore power.
As of Jan. 7, about 33,000 customers, mainly in the North Coast and Central Coast areas, remain without power, mostly due to access issues from hazardous conditions. PG&E is working to restore power safely and as quickly as possible and has deployed temporary generation supporting more than 6,300 customers.
Call 211 for assistance
PG&E also partners with 211 to help customers find local social services during emergencies. 211 is a statewide, 24/7 resource designed to connect Californians with local social services during emergencies. This may include shelter for electricity dependent, vulnerable households without power and heat, portable backup power, food replacements or home-delivered meals, in-language assistance, transportation, bill assistance programs and more. Visit 211.org or call 211 for more information.
Independent Living Centers
PG&E has also partnered with the California Foundation for Independent Living Centers to offer support for older adults and people with disabilities through the Disability Disaster Access and Resources Program. To reach the DDAR center visit https://disabilitydisasteraccess.org/