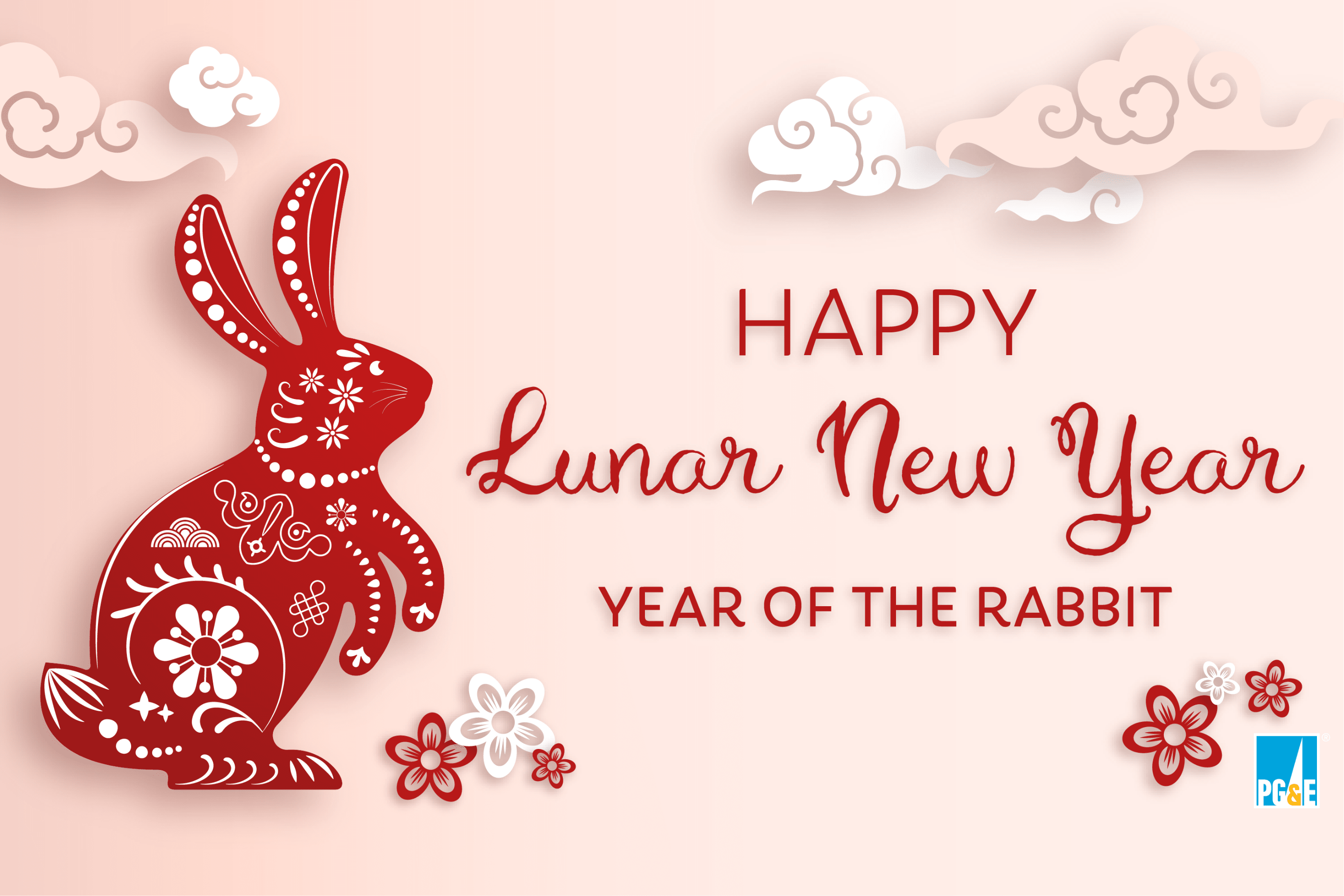 Ring in the Year of the Rabbit with a Monthly Energy Discount Program
Customers invited to a "Coffee Connect" in Daly City to learn about energy savings programs
By Fiona Chan
To wish customers a prosperous Rabbit year, PG&E encourages thousands of income-eligible customers to take advantage of its Family Electric Rate Assistance (FERA) Program and enjoy a 18% savings on monthly electric bill.  
To celebrate the Lunar New Year, PG&E will partner with Asian-owned bakery Sheng Kee to host a "Coffee Connect" customer outreach event in Daly City. Bilingual representatives will be on-site at the event to assist customers with billing questions and to sign up for FERA and other energy savings programs while customers can enjoy a free cup of coffee and a free pastry. Please see event details below: 
Date: Friday, Feb. 3, 2023
Time: 8 a.m. to 10 a.m.
Place: Sheng Kee Bakery, 526 Westlake Center, Daly City, CA 94015
How: Customers who walk in will receive a free cup of coffee and a small pastry.
"We are thrilled to partner with minority-owned local business to take a neighborhood approach in reaching out to our diverse customers. When it comes to Lunar New Year, we often greet people by saying 'Gong Hei Fat Choy'. It translates to 'wishing you great happiness and prosperity.' We hope our energy saving programs can go a long way to help our customers to catch up with their increased household spending due to inflation," said Aaron Johnson, Regional Vice President, Bay Area, PG&E.  
The FERA program gives discounts on electricity bills to income-qualified households of three or more individuals, but thousands of eligible customers have not yet signed up for the program, and are missing out on significant savings. 
PG&E estimates a total of 134,312 households throughout Northern and Central California could save on their monthly bills by enrolling in FERA. 
Less than 25% of eligible PG&E households are currently enrolled in the program in Northern and Central California with an estimated 174,219 eligible and only 39,907 enrolled. 
Some may overlook FERA thinking it only applies to families, or that income qualifications are the same as a similar monthly energy discount program; California Alternate Rates for Energy Program (CARE). In fact, any income qualified household that does not qualify for CARE may be eligible for FERA as it has higher income guidelines. 
Customers who apply for CARE and don't qualify are automatically evaluated for FERA. Customers cannot be enrolled in both programs. CARE offers a higher monthly discount of 20 percent or more on both gas and electricity. 
For more financial assistance program support visit pge.com/billhelp.