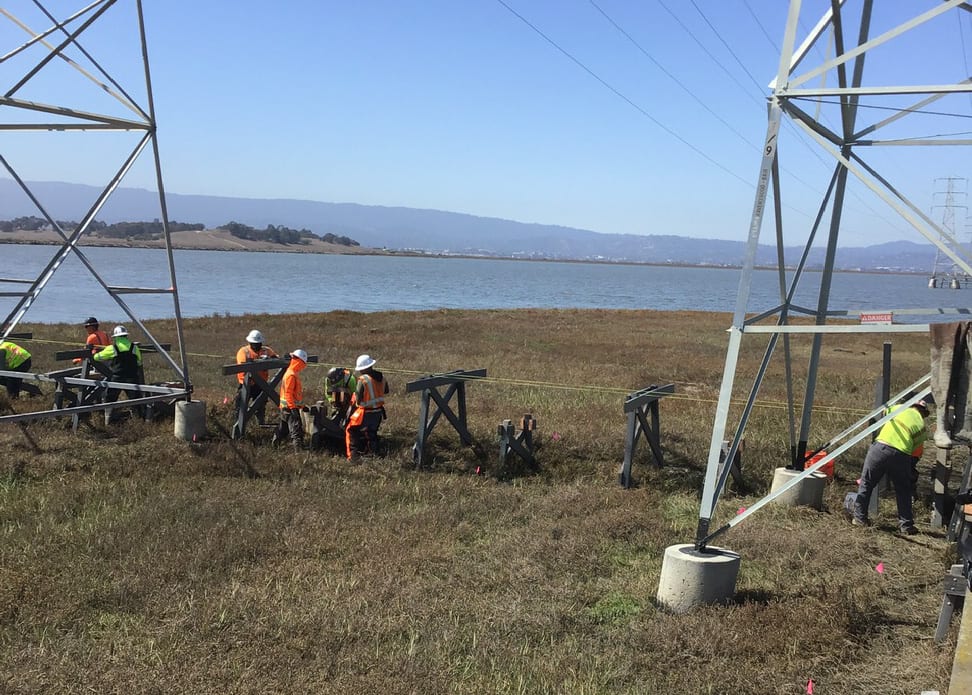 PG&E Spends More Than $4 Billion With Diverse Suppliers for Second Straight Year
(PHOTO: Bjork Construction working on a PG&E project.)
For the second straight year in 2022, PG&E's nationally recognized supplier diversity program helped drive the company to more than $4 billion in spending with diverse suppliers.
The $4.79 billion spent with more than 600 diverse suppliers last year set a company record. In addition, 2022 was the 11th consecutive year PG&E spent more than $2 billion and the 17th consecutive year the company exceeded the California Public Utilities Commission's diverse supplier goal of 21.5% of total procurement, reaching 39.3%.
Over the last five years (2018-22), PG&E's overall spending with diverse suppliers increased by $1.8 billion, or 60%. During that period, the company's diverse supplier spending showed substantial increases in these categories:
Minority Business Enterprises (MBE): $1.06 billion or 58%
Women Business Enterprises (WBE): $597.2 million or 72%
Disabled Veteran Business Enterprises (DVBE): $141.4 million or 43.9%
"Our partnership with diverse suppliers is more than just bolstering local economies and creating jobs. Our diverse suppliers provide the necessary goods and services to support PG&E's daily operations as we deliver for our hometowns," said PG&E Corporation CEO Patti Poppe in the 2022 annual report.
"Our company's growth is directly attributed to the partnership with PG&E's supplier diversity program. I want to thank PG&E for its continued support of small, diverse and local business. Our horizons have been adjusted to think bigger and more strategic because of this partnership," said Anthony Peters, president of Novo Communications.
PG&E's supplier diversity performance has been enhanced in various ways. The company's Technical Assistance Program, which contains online trainings on various subjects, attracts and educates diverse suppliers. PG&E's internal supplier diversity champions advocate for supplier diversity within their organizations. And the company's strong partnerships with community-based organizations help connect diverse suppliers to PG&E.
"Bjork Construction has flourished and grown in the past five years by more than 20%. For the past two decades, PG&E has helped to support our company's growth by offering executive education programs and technical training. We've mirrored the values of PG&E and that has led to our business success," said Bjork Construction President/Owner Jean Bjork.
Even with this progress, as Poppe said, PG&E will "never be satisfied on supplier diversity. We must continue finding new and relevant ways to support our diverse suppliers."
Part of PG&E's plan includes increasing outreach to persons with disabilities enterprises. The company will also increase its efforts to reach the CPUC's new annual procurement goals to encourage participation by LGBT businesses.
"We will never waver in our commitment to providing opportunities for (diverse suppliers) and helping their businesses grow as we work together to serve People, the Planet and California's Prosperity," said Poppe.