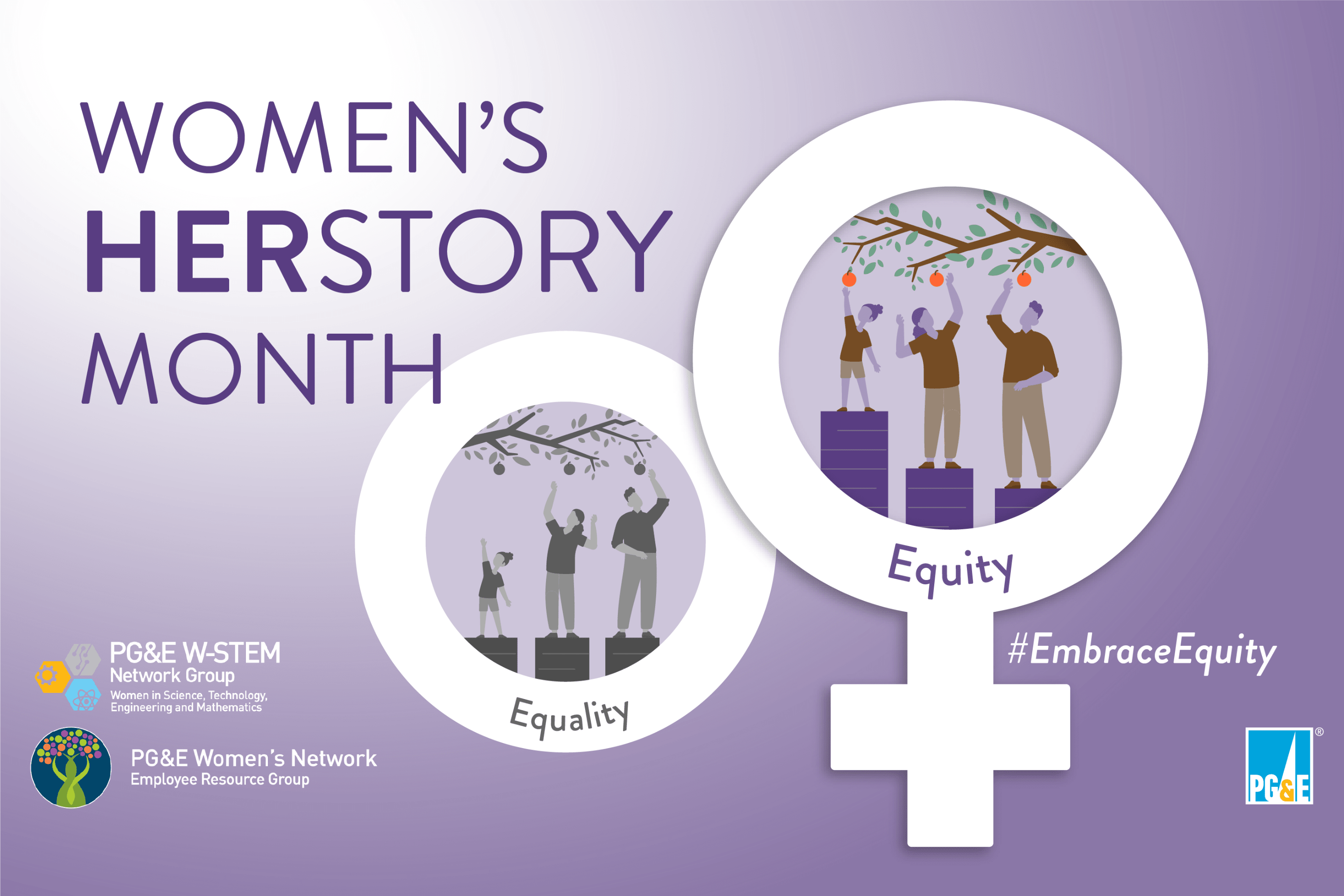 How Women Have Made a PG&E VP a Better Leader
By Joshua Simes, Vice President Central Valley Region
When I was asked to write a message about Women's HERstory Month at PG&E, I thought about the women who've made a difference in my life.
Three came to mind. First, my grandmother Helen. She never worked outside the home, but she was very busy around the house taking care of our family, volunteering in the community or taking walks along the San Joaquin Delta in our hometown of Pittsburg. Her work ethic was inspiring to me, and she always showed she cared for me. Even as an adult, she'd call me and remind me to eat my veggies!
The second was my first manager at Comcast in Oregon. This was around 2001-02. I was in my 20s as a supervisor in operations with a lot to learn. That was evident when one of my team members wrote to a vice president and described my lack of leadership skills.  
Fortunately, my manager saw I had the talent to eventually become a leader. But before I could reach that level, she reminded me about the importance of building relationships with others. She taught me the importance of having allies and support from all departments. If you lead one department, you had to lead them all. She held me accountable as she'd check with others on my progress.
The third was one of my leaders at Comcast in the Silicon Valley. When I was her field operations director, I felt I deserved a higher salary. When I made my request, she said she wasn't able to give me an adjustment.
Then she dropped some knowledge on me. "We're paid in salary and experience," she said. "In your role, you're gaining experience that will pay for you in the future. You're developing skills that will help you later on."
That's when I realized I needed to leverage the groups that I worked with to gain the experience to land an executive job in the future. I kept that in mind as I delivered on the projects she assigned to me. As a result, I leveraged my newfound skills and experience and was promoted.
As you can see, I've benefitted from the insights, perspectives and leadership of women. I am who I am today because of their example and mentorship.
Today, as a way of giving back and supporting the women I work with, I'm very proud to be a co-executive sponsor of our Women's Network Employee Resource Group and to help PG&E celebrate Women's HERstory Month. We emphasize "her story" because each woman has a story.   
Our theme for the month is #EmbraceEquity. It's important for everyone to be treated fairly and to provide everyone with what they need to succeed.
At PG&E, our Women's Network ERG is planning various activities to celebrate Women's HERstory Month. The events include a celebration of International Women's Day on March 8, a discussion with PG&E archivist Grace Eng, and a panel discussion with company executive leaders.
Women's HERstory Month gives us an opportunity to celebrate all of the women who inspire, including changemakers at PG&E, in our communities and in our own lives.