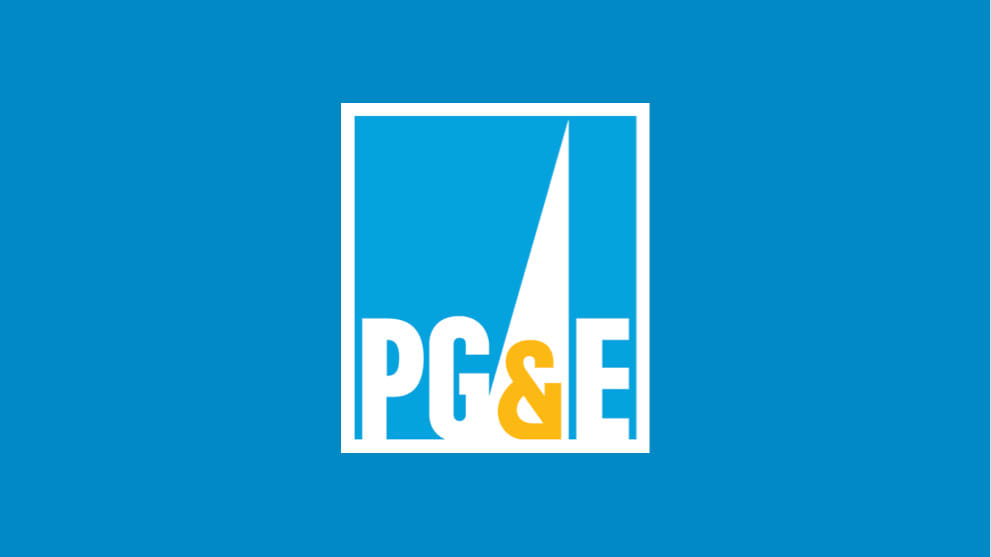 PG&E Submits Proposal to Lower Electric Bills for Low-income Customers, Provide More Bill Transparency and Stability, and Advance Clean Energy Goals
PG&E, along with Southern California Edison Company and San Diego Gas & Electric Company, today submitted a joint utilities proposal to lower bills for low-income residential customers, improve bill transparency and predictability, continue making necessary investments to operate, maintain and improve the electric grid, and support California's decarbonization goals. The utilities submitted the proposal to the California Public Utilities Commission (CPUC) as required by California Assembly Bill 205 (AB 205), passed in June 2022.
Under the proposal, an updated billing structure would change how residential electric customers are charged for their electric service. It would include a monthly fixed charge for grid and other costs that do not change based on how much energy a customer uses. It would also lower the average amount all residential customers pay for each kilowatt hour of electricity. These are not new charges, but a restructuring of the components of providing and delivering power.
"This proposal aims to help lower bills for those who need it most and improves billing transparency and predictability for all customers. As California rapidly advances to a future of electrification, this proposal will help to limit the impact on disadvantaged communities, as Californians transition to electrification in support of the state's clean energy goals," said Marlene Santos, Executive Vice President of Customer and Communications and Chief Customer Officer for PG&E.
How would it work?
Currently, residential rates are made up of several charges which are now combined on a customer's bill.
One part is the fixed infrastructure costs associated with safely building, maintaining and operating the electric grid, such as maintaining and upgrading power poles and wires and wildfire prevention costs. It also includes the cost of labor, information technology and facilities needed to safely provide reliable service; and the cost of funding State policy initiatives supporting programs for low-income customers and energy efficiency.
Another part is the cost of electricity use, which can vary month to month. Utilities mostly buy power on the open market and, by law, pass those costs directly to consumers without a markup.
Under AB 205, these two costs will be broken out on residential electric customers' bills, providing more transparency into what customers are paying for. Other utilities, such as water and telecom, already have fixed charges, as do municipal utilities including Sacramento Municipal Utility District, Turlock Irrigation District, and Modesto Irrigation District.
Additionally, AB 205 instructs the CPUC to base the residential fixed charge on a customer's household income level, with lower-income households paying less than higher-income households for grid and other costs. The proposal recommends a qualified, independent state agency or third party be responsible for verifying customers' total household incomes.
Fixed charge customer benefits
An income-based fixed charge will have several important benefits for customers, including:
More transparency and predictability. All consumers would be able to see what they are paying to support the grid, and what they are paying for the electricity they use - making it easier for residential customers to manage their electric use and their bills, and budget accordingly.
Lowers electricity bills for low- and moderate-income customers. On average, low- and moderate-income customers would see lower bills. Of those who have a bill increase, many would have a relatively small bill impact.
Help accelerate 100% clean energy and carbon free future. This proposal will help meet California's ambitious climate and energy policies by lowering average per-kilowatt electric rates for all customers, while also stabilizing investments in the electric grid needed to electrify our state's vehicle fleet and our homes and appliances. Lowering the per kilowatt electric rate for all customers will make it easier for everyone, but especially low- and middle-income families, to transition to cleaner cars and homes.
How this proposal would affect PG&E customers
The joint proposal would reduce the bills of low-income and disadvantaged customers who need help the most. This represents approximately 30% of PG&E customers across the state. On average, moderate-income customers would also have lower bills.
The proposal calls for a monthly fixed charge for PG&E's low-income customers to be as low as $15, and no greater than $30; moderate-income customers would pay about $51; and the highest fixed charge, for customers in the top 25% of earners, would be about $92.
The rate for each kilowatt hour of electricity for all residential customers would decrease by about one-third.
Under the proposal, on average and assuming the same level of electricity use, PG&E's lowest income customers would receive a 21% bill reduction; other lower income customers would receive an 8% bill reduction; moderate-income customers would receive a bill reduction of 6%; and high-income customers would have a bill increase of 24%.
The proposal is part of an ongoing proceeding and will not impact current electric rates or bills. No changes will be made until after the CPUC issues a final decision, which is expected by July 2024, plus additional time for implementation. PG&E is committed to keeping customers informed and educated throughout the process.