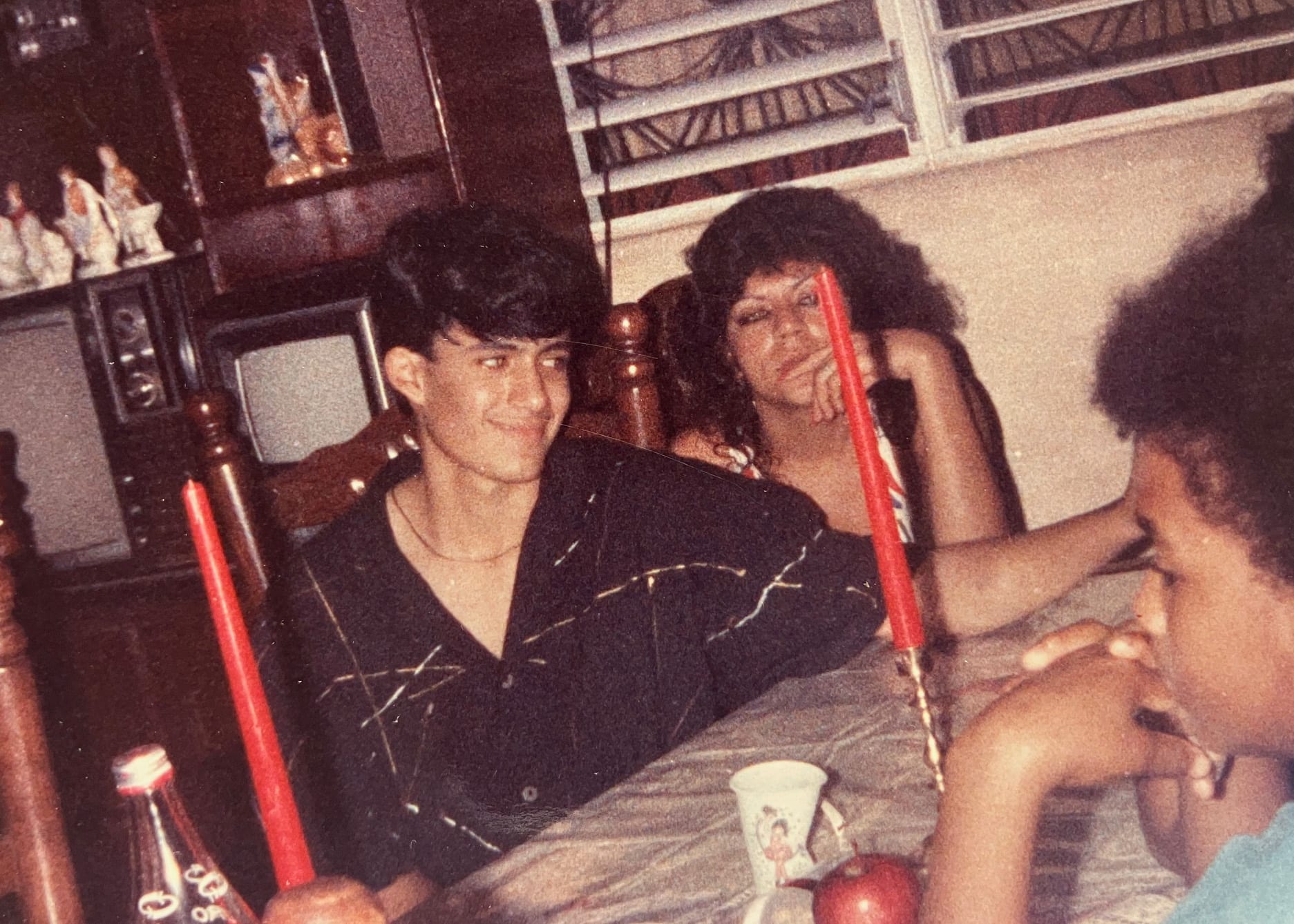 Hispanic Heritage Month: Coworker Gives Glimpse into Childhood Home of Dominican Republic
Editor's Note: Luis Fernandez (pictured with his cousin Olga when he was growing up in the Dominican Republic) is an expert diversity, affirmative action and equal employment opportunities consultant for PG&E and a member of the Latino Employee Resource Group. He contributed this piece as a way to kick off Hispanic Heritage Month, which runs from Sept. 15-Oct. 15.
When I talk about Hispanic Heritage Month with my friends and coworkers, many of them associate the month with Mexico and Mexican-Americans.
But there's a lot more to the celebration than just our direct neighbors to the south.
Hispanic Heritage Month recognizes the contributions and influence of Hispanic Americans broadly to the history, culture and achievements for the United States. The term "Hispanic Americans" covers those whose roots are from Mexico, Central America (Belize, Costa Rica, El Salvador, Guatemala, Honduras, Nicaragua and Panama), and the Caribbean (among the 13 countries are The Bahamas, Cuba, Dominican Republic, Haiti and Jamaica).
Let me tell you about where I'm from: the Dominican Republic.
I was born in New York City but spent much of my youth in the Dominican Republic. Our country has been occupied many times by other nations, including twice by the United States. In fact, Christopher Columbus, who discovered America, had a son, Diego, born in the Columbus Alcazar, a palace in the country's colonial area.
The Dominican Republic was also where enslaved Africans were introduced to the Americas. As a result, most Dominicans are of African descent. Much of Dominican culture, like food and music, is rooted in African influence.
A style of music that originated in the Dominican Republic is merengue, popularized in the United States by Dominicans living on the East Coast, specifically New York City. The music is fast-paced and includes European and African instruments. One of the world's most famous merengue singers is Johnny Ventura, who has often been compared to Elvis Presley for his impact on music.
Of course, we can't forget the contributions of the Dominican Republic on sports. San Francisco Giants legend and Baseball Hall of Famer Juan Marichal won 20 games six times during the 1960s. There's also Baseball Hall of Famer David Ortiz, "The Big Papi," who helped the Boston Red Sox win three World Series Championships.
Pro basketball fans are also familiar with five-time NBA all-star Al Horford, who has played more than 1,000 games for four NBA teams and currently plays for the Boston Celtics. His father, Tito, spent three seasons in the NBA.
Dominicans have made their marks in other places, too. The famous designer Oscar de la Renta was born in Santo Domingo. Actor Dania Ramirez was a regular on Lifetime's "Devious Maids" and appeared in "The Sopranos."
Did you also know that the Dominican Republic is the most popular tourist destination in the Caribbean? Most of the tourists come from the United States, followed by Canada and then France. My country has many beautiful beaches, mountain ranges, rivers, national parks, and food. In fact, plantains are a popular food. They look like bananas, and you can fry, grill, roast or boil them. Either way, they're very tasty and a great complement to a main dish.
The Dominican Republic is one of many countries that are part of the Hispanic sphere. Hispanic Heritage Month wouldn't be complete without celebrating every nation that's part of our culture.