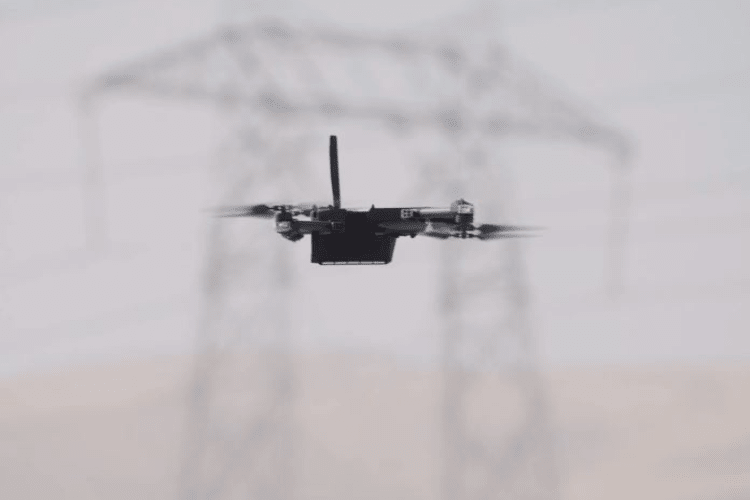 Inspectors' Gadget: PG&E is First California Utility to Receive FAA Green Light for 'Beyond Visual Line of Sight' Drone Operations
By Paul Doherty
PG&E operates one of the largest and most advanced drone-based equipment inspection programs in the world, and it's getting a whole lot smarter.
PG&E recently became the first utility in California to begin conducting fully remote drone operations for electric system inspections. In July, PG&E received a waiver from the Federal Aviation Administration to operate drones "beyond the visual line of sight" for a variety of inspections.
The benefit for customers is significant. The new drone capability automates data capture in the field, providing a triple advantage of increased system, operator and community safety; reduced time and resources; and cost savings.
This technology builds on PG&E's multiple layers of protection that includes strategically moving powerlines underground and installing stronger poles and covered powerlines to enhance system safety and keep customers safe from wildfire. Together, these layers of protection, which also include Public Safety Power Shutoffs and Enhanced Powerline Safety Settings, have reduced wildfire risk from PG&E's equipment by over 90% and represent PG&E's ongoing commitment to reduce the threat of wildfires.
'Drone in a Sub' - how it works
PG&E is working in collaboration with San Mateo-based Skydio to integrate its Dock technology at 12 electric substations to augment current inspection programs and manual drone operations.
Located in a safe-to-operate space at the substation, the remotely operated drone emerges from its dock and provides a fast, safe, and effective method for PG&E's aerial survey team to field-validate a range of sensor alerts and inspect substation, transmission and distribution assets, such as transformers, voltage regulators, insulators, wires, poles, and towers.
When flying, the drone must remain within 50 feet of PG&E assets—known as "shielded operations"—and it has a 1- to 2-mile range from the substation.
"We can remotely deploy drones—stationed at substations or other facilities—for inspections and emergency response," said Kellen Kirk, Manager, Aerial Survey, PG&E. "From a centralized control room, the pilot has the ability to pick and choose where to fly and which assets to inspect without having to drive to that substation to fly that asset."
For example, a PG&E operator in Concord, Calif. can remotely activate and utilize a BVLOS drone to inspect a substation located more than 100 miles away in Colfax, Calif.
PG&E successfully tested the new, autonomous drone capability through a technology demonstration project funded by Californians through the Electric Program Investment Charge (EPIC), a statewide program that enables investor-owned utilities to develop smart grid technology demonstration and deployment projects and evaluate how they support safety, reliability, and affordability  for the benefit of all electric customers.
Future opportunities
While PG&E does not currently use Skydio for electric system inspections following Public Safety Power Shutoffs or for patrols of outages related to Enhanced Powerline Safety Settings, the company anticipates exploring the use of Skydio Dock for those, and other, purposes in the future.
"We can navigate and operate safely in very challenging environments because we don't rely on GPS or any other sensors," said Alicia Llorens, Principal Solutions Engineer, Skydio. "Unique artificial intelligence algorithms, six navigation cameras and a supercomputer on board provide different capabilities for the drone to operate autonomously."
According to Kirk, PG&E hopes to expand the use of Skydio Dock to other critical energy facilities, such as electric power generation sites and gas compressor stations.
"It's been a great opportunity to learn how dock solutions evolve those drone programs for an organization such as PG&E," Llornes added.
Read more about PG&E's use of unmanned aerial systems here.