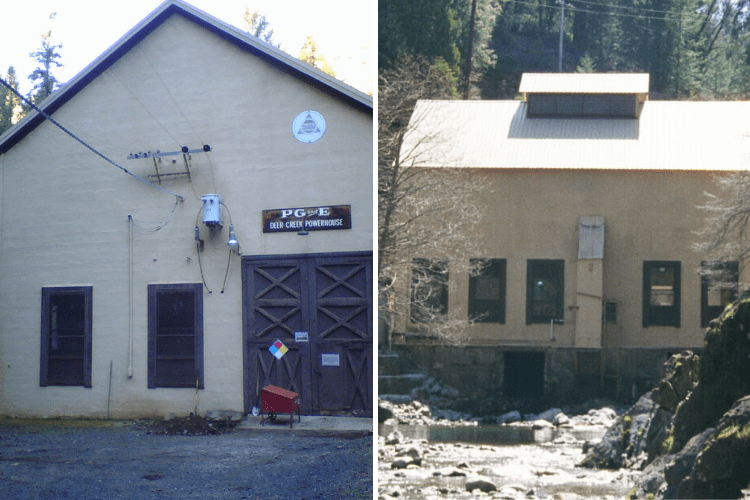 PG&E Sells Deer Creek Powerhouse, Canals to Nevada Irrigation District
By Paul Moreno
NEVADA CITY — The Nevada Irrigation District (NID) has purchased the Deer Creek Powerhouse and water conveyance facilities from PG&E.   
Escrow closed Wednesday (Nov. 8) on the powerhouse near Nevada City, and includes these related assets — the Chalk Bluff Canal, most of the South Yuba Canal and the Deer Creek Forebay.  
PG&E made the decision to sell the powerhouse and associated facilities because they are no longer economic for the company. NID, however, has long received water from the facility for its customers and will also benefit from hydropower generation from the Deer Creek Powerhouse. 
In late 2018, NID's board of directors authorized its general manager to execute a purchase and sale agreement for the facilities, which includes about 18 miles of the South Yuba and Chalk Bluff canals that convey water from PG&E's Spaulding Reservoir to the Deer Creek Forebay. 
Federal and state regulatory authorities, including the California Public Utilities Commission, approved the transfer in 2019. The Federal Energy Regulatory Commission (FERC) created a separate license for the Deer Creek Powerhouse so NID could acquire the facilities. It previously had been bundled with PG&E's Drum-Spaulding Project license.  
There are no PG&E employee impacts as the employees who support the facilities also maintain and operate several other PG&E powerhouses, reservoirs and conveyance systems in Nevada and Placer counties. 
The Deer Creek facilities are located near Nevada City and began operating in 1908. The powerhouse has a generating capacity of 5.7 megawatts.  
"The Chalk Bluff and South Yuba Canals are significant components for NID water deliveries," said NID General Manager Jennifer Hanson. "More than 30,000 people are served by this canal system, including the cities of Grass Valley and Nevada City, local fire stations, the Grass Valley Air Attack Base, county and city hydrant systems, schools, the Sierra Nevada Memorial Hospital, and most of the district's irrigation customers in Nevada County."  
As part of the sale, NID will dedicate a 700-acre conservation easement to the Bear Yuba Land Trust to protect the transferred lands from development in the future.